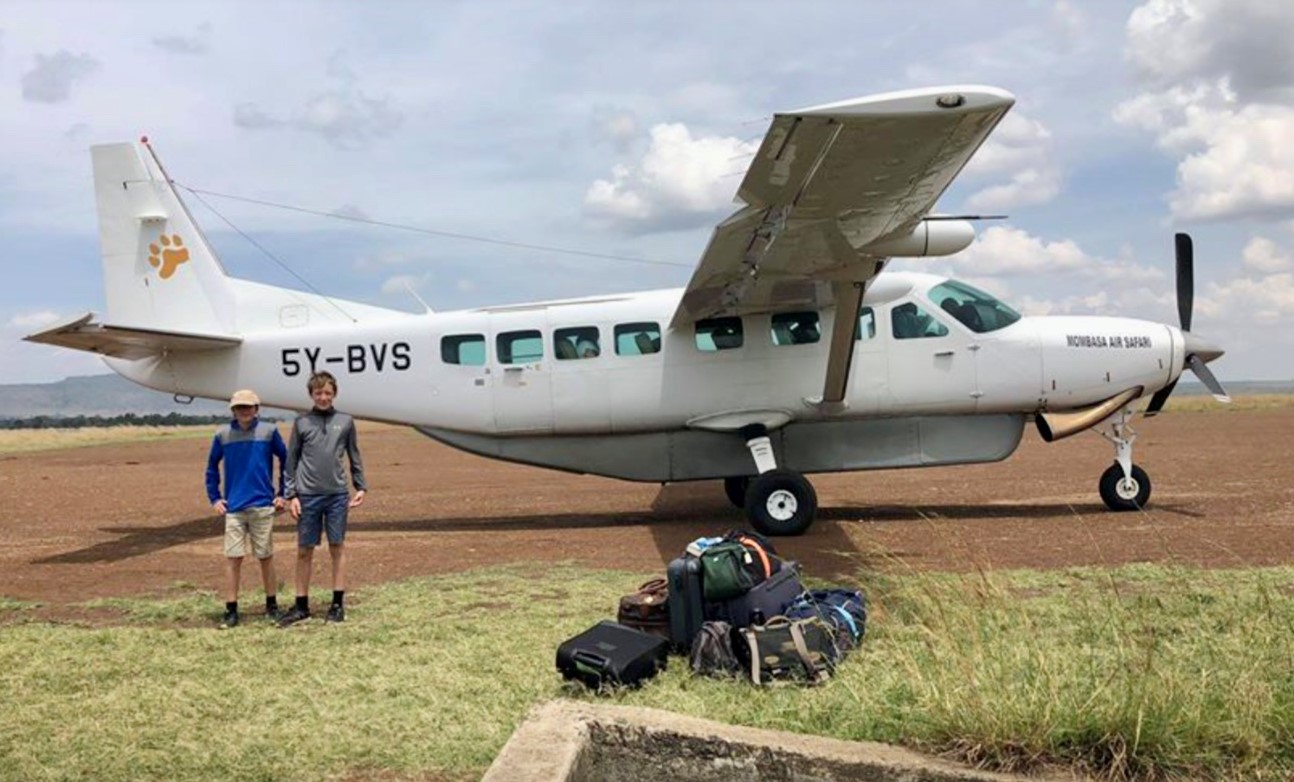 You can drive, fly or take the train to reach Jinchini House. You can fly from the UK or other countries direct to Jomo Kenyatta Airport (JKIA) Nairobi. From the UK, British Airways and Kenya Airways fly direct to Nairobi. Other airlines such as Swiss Air, or Air France have a stop en-route but can sometimes be a cheaper option. Also, several airlines outside the UK fly directly to Mombasa https://www.skyscanner.net/flights-to/mba/airlines-that-fly-to-mombasa-airport.html

From Jomo Kenyatta Airport you can drive to Msambweni, although it is around a 9 hour drive. You can take an internal one hour flight to Mombasa with Kenya Airways, Fly540 or Jambo Jet. Alternatively you can catch the Madaraka Express Train from Nairobi to Mombasa. The journey from Mombasa to Jinchini is around a 1hr 45 min trip as one has to take the Likoni ferry from Mombasa Island to the main south coast. 

However, we recommend spending a little bit more to fly internally from Wilson Airport, Nairobi to Ukunda/Diani which is much closer to our house and is approximately 40 minutes drive. Safari Link or Fly-Sax offer daily flights to Ukunda/Diani. You can also check which other airlines operate from Wilson Airport to Diani via this link https://www.skyscanner.net/airports/wil/nairobi-wilson-airport.html
We also recommend you stop at one of the supermarkets in Diani for grocery shopping.
Alternatively if you are considering flying to one of the game reserves such as the Masai Mara, Tsavo or Amboseli you can also fly from these air strips into Ukunda/Diani airport.
A transfer or car hire from Glory Car Hire can bring you to the house from either Mombasa or Ukunda/Diani. Please contact Hussan Yusuf at glorydiani@gmail.com or +254 723 293333. Glory can provide airport transfers, drivers with hire care or car hire. They have a range of vehicles including 4x4s and combi vans. 
Visas
Visas are necessary for visitors for some countries. These can be obtained at Nairobi and Mombasa airports. The immigration desk is open for the arrival of all
international flights. For those wanting to pass through immigration quickly, visas can be obtained in the home country in advance through Kenya High Commissions and Embassies. http://evisa.go.ke/evisa.html
Malaria
The Kenya coast is a malaria zone. Your doctor will be able to advise you on the most suitable prophylaxis.

Further advice can be found at:
The Hospital for Tropical Diseases (UK)
Advisory service: +44 (0) 20 7950 7799
http://www.thehtd.org/Travelclinic.aspx
African Medical & Research Foundation
There is an excellent hospital at Diani Beach – half an hour's drive from our house which has first class medical facilities.